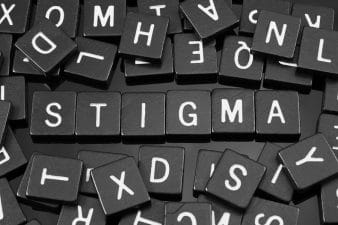 In this episode of the Psych Central Show, hosts Gabe Howard and Vincent M. Wales welcome guest Mike Veny, a mental health speaker with lived experience, creator of Transforming Stigma, and host of the Mike Veny Show podcast. In a serious examination of stigma, Mike discusses exactly what stigma really is and explains how there is a cycle that stigma takes and what we can do to break it. He gives advice on how we can all approach the uncomfortable conversations we are likely to have about mental illness. Mike also shares his story of illness and a rather unconventional path that led to his recovery.
**This podcast originally appeared on Psych Central as, "Podcast: How Can We Transform Stigma?"
Show Highlights:
[1:28] The 3 Components of Stigma
[3:23] Is Stigma Really Just Confusion?
[5:51] The Cycle of Stigma – and How to Break It
[13:29] Mike's Unconventional Path to Recovery
[18:31] Why Now Is the Time to Speak Out About Mental Illness
[20:56] How Do We Approach the Uncomfortable Conversations?
Listen as Our Guest Helps Us Learn to Transform Stigma
"It's on us to make it a normal part of the conversation, not everyone else." ~ Mike Veny

About Our Guest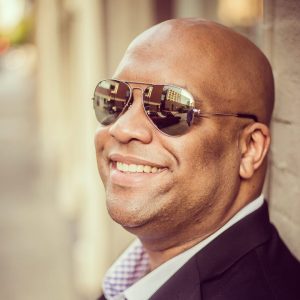 Mike Veny is America's leading mental health speaker and a high-energy drum circle facilitator. He delivers educational, engaging, and entertaining presentations to meetings and conferences throughout the world. As a 2017 PM360 ELITE Award Winner, Mike is recognized as one of the 100 most influential people in the healthcare industry. He starred in several OC87 Recovery Diaries documentary films, two of which were featured at the 2017 Reel Minds Film series.
Follow Mike on Twitter and Facebook.
Visit his website.
Listen to his podcast
About The Psych Central Show Podcast Hosts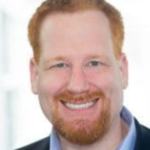 Gabe Howard is an award-winning writer and speaker who lives with bipolar and anxiety disorders. In addition to hosting The Psych Central Show, Gabe is an associate editor for PsychCentral.com. He also runs an online Facebook community, The Positive Depression/Bipolar Happy Place, and invites you to join.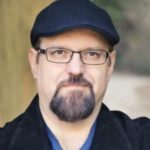 Vincent M. Wales is a former suicide prevention counselor who lives with persistent depressive disorder. In addition to co-hosting The Psych Central Show, Vincent is the author of several award-winning novels and the creator of costumed hero Dynamistress. Visit his websites at www.vincentmwales.com and www.dynamistress.com.