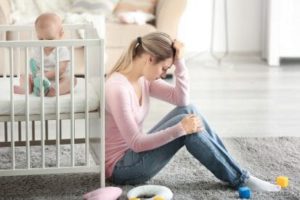 In this episode of the Psych Central Show, hosts Gabe Howard and Vincent M. Wales welcome guest Dr. Emma Basch. Dr. Basch is a licensed clinical psychologist as well as the author of PsychCentral's Maternity Matters blog. She joins our hosts (two childless men, it should be noted) to discuss the many aspects of postpartum depression. Listen in to learn some surprising facts and statistics about postpartum depression, including how common it is. Learn how it differs from "regular" depression, the ties it has to anxiety, the known causes of postpartum depression, and several suggestions for how to treat it.
**This podcast originally appeared on Psych Central as, "Podcast: What is Postpartum Depression?"
Show Highlights:
[0:45]     What exactly is postpartum depression? 
[1:23]     Postpartum is more common than you might think. 
[4:29]     Can men suffer from postpartum depression? 
[7:04]     What causes postpartum depression? 
[12:19]   What can be done about postpartum depression? 
Listen as Our Guest Helps Us Learn About Postpartum Depression
"About 15% of people will develop postpartum depression…it's very common." ~ Dr. Emma Basch
About Our Guest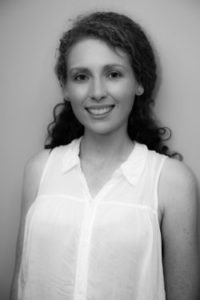 Emma Basch, Psy.D. is a licensed clinical psychologist with a focus on women's mental health and a speciality in reproductive psychology and the perinatal period. She maintains a private practice in Washington, DC where she works with clients struggling with perinatal mood and anxiety disorders, fertility, pregnancy loss, pregnancy termination, and adjustment to parenthood. She also offers groups and workshops for expecting and new parents, and provides workshops and trainings on perinatal concerns for allied professionals. She trained with the Postpartum Stress Center and Postpartum Support International.
Follow Dr. Basch on Twitter.
Visit the Maternity Matters blog on PsychCentral
About The Psych Central Show Podcast Hosts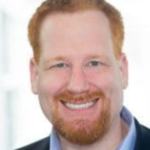 Gabe Howard is an award-winning writer and speaker who lives with bipolar and anxiety disorders. In addition to hosting The Psych Central Show, Gabe is an associate editor for PsychCentral.com. He also runs an online Facebook community, The Positive Depression/Bipolar Happy Place, and invites you to join.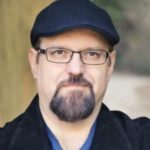 Vincent M. Wales is a former suicide prevention counselor who lives with persistent depressive disorder. In addition to co-hosting The Psych Central Show, Vincent is the author of several award-winning novels and the creator of costumed hero Dynamistress. Visit his websites at www.vincentmwales.com and www.dynamistress.com.