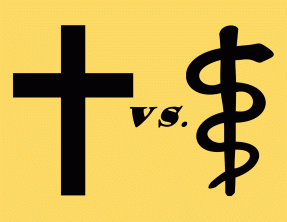 In this episode of the Psych Central Show, hosts Gabe Howard and Vincent M. Wales welcome Katie Dale, a young woman with bipolar disorder who was convinced by a pastor to discontinue her medication and instead put her faith in God to heal her. Unsurprisingly, going off her meds plunged Katie into a serious bipolar episode. She resumed her medications and has been living well ever since.
Katie shares with listeners a touching, yet very pointed letter that she wrote to this pastor explaining how she understood his motives. But, she cautions, this doesn't change the fact that his advice was harmful.
Listen as Our Guest Speaks About Her Pastor's Advice on Mental Illness
"I can understand why some people may be angry with somebody who convinces them that they don't need their medication… but… it's not my place to judge them." ~ Katie Dale
About Our Guest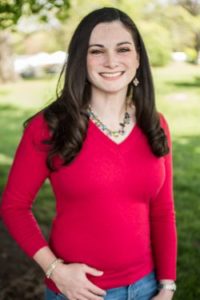 Katie Dale is a 29-year-old USAF officer's wife living with bipolar disorder. Since her first bipolar episode at age 16, Katie has been through two hospitalizations.
After finding the right medications and seeing cognitive behavioral therapists, Katie has experienced breakthrough in living a functional and fulfilling life. Her pastimes include drawing, blogging, running, graphic design, piano playing and taking naps. She is finishing her story of both hospitalizations and plans to publish her memoir soon.
Faith is also a key component to her healing outlook. She credits her wellness to God answering her prayers with medication. She believes the stigma and lack of education concerning mental illness are still a widespread issue in society, but she is certain that a collective chorus of voices for advocacy can turn that around.
About The Psych Central Show Podcast
The Psych Central Show is an interesting, in-depth weekly podcast that looks into all things mental health and psychology. Hosted by Gabe Howard and featuring Vincent M. Wales.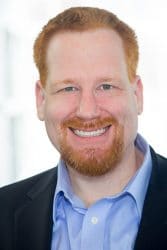 Gabe Howard is an award-winning writer and speaker who lives with bipolar and anxiety disorders. In addition to hosting The Psych Central Show, Gabe is an associate editor for PsychCentral.com. Gabe is a prolific writer and his work can be found all over the internet. He also runs an online Facebook community, The Positive Depression/Bipolar Happy Place, and invites you to join.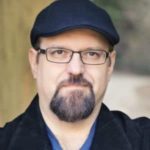 Vincent M. Wales is a former suicide prevention counselor who lives with persistent depressive disorder. In addition to co-hosting The Psych Central Show, Vincent is the author of several award-winning novels and the creator of costumed hero Dynamistress. Visit his websites at www.vincentmwales.com and www.dynamistress.com.
This podcast originally appeared on PsychCentral as, "Podcast: Should Religious Figures Give Advice on Mental Illness?