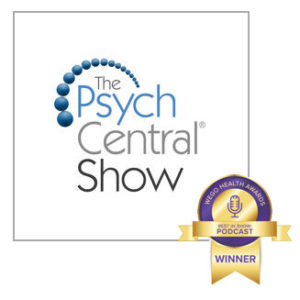 The Psych Central Show is a iTunes Top Ten weekly podcast that offers an interesting, in-depth look into all things mental health and psychology. With Psych Central blogger  Gabe Howard and featuring Vincent M. Wales.
Gabe Howard is a fierce mental health advocate. He is fearless and unafraid to speak about stigmatized issues within the mental health community. He is compassionate and will always make time to speak to you. He is a leader, he is a role model for young adults and he will undoubtedly change the world for young people living with mental illness.

The older I get the more I realize sometimes misfortune is set upon us for a reason. Hard to figure, I know, but it is apparent that God has made you the "messenger" to reach out and help others. You are making a difference and what you left behind last night was hope. Thank you.

Being an activist is difficult, but being a mental health activist is nearly impossible. The stigma surrounding mental illness means that you are dismissed as "crazy, a drama-queen, not in your right mind," etc. His very cause is a reason to ignore him. But despite the challenges, Gabe gets through to people and changes their minds.